"Bringing Warmth to the Society" Charity Event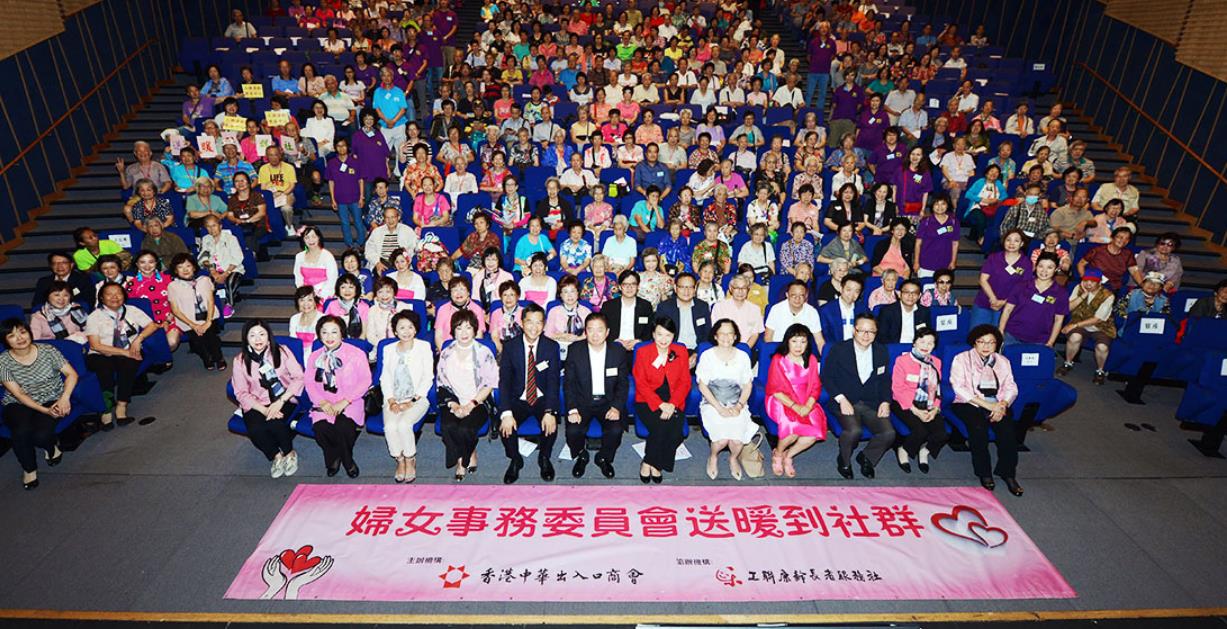 HKCIEA Women Affairs Committee organized a charity event namely "Bringing Warmth to the Society" on 14 June 2019 at Sheung Wan Civic Centre Theatre. Nearly 400 elderly attended to watch performance and get lucky bags.
We have invited the Financial Secretary for Home Affairs Bureau, Mrs. Cherry Tse Ling Kit-ching, Honorary President of the Hong Kong Federation of Trade Unions, Ms Lam Shuk Yee to officiate the opening ceremony. President Mr Lam Lung On, Vice-President, Mr Michael Hui, Mr Kenneth Chan, Chairman of Women Affairs Committee, Mrs Luna Chiu, Advisor Mrs Hui Chan Sau Yong, Ms Yu Kwai Chun, Ms Sally Yeung, Vice-Chairman Ms Lilianna Au, Mrs Chan Yu Siu Chun and Ms Chu Fung Yee joined the opening ceremony.
Mrs Tse commended the effort of HKCIEA to help different sectors in the community throughout the years. Women Affairs Committee will continue to pay attention to women's right.
Mrs Chiu said HKCIEA Women Affairs Committee have been organizing sorts of community service as to create positive impact. We hoped our participants could feel the love and warmth brought by our performance and gave thanks to all organizations that supported us.
We have a variety of performance including dance, rope jumping, singing, Chinese opera. We arranged lucky bags to every participants.