The Hongkong and Shanghai Banking Corporation Limited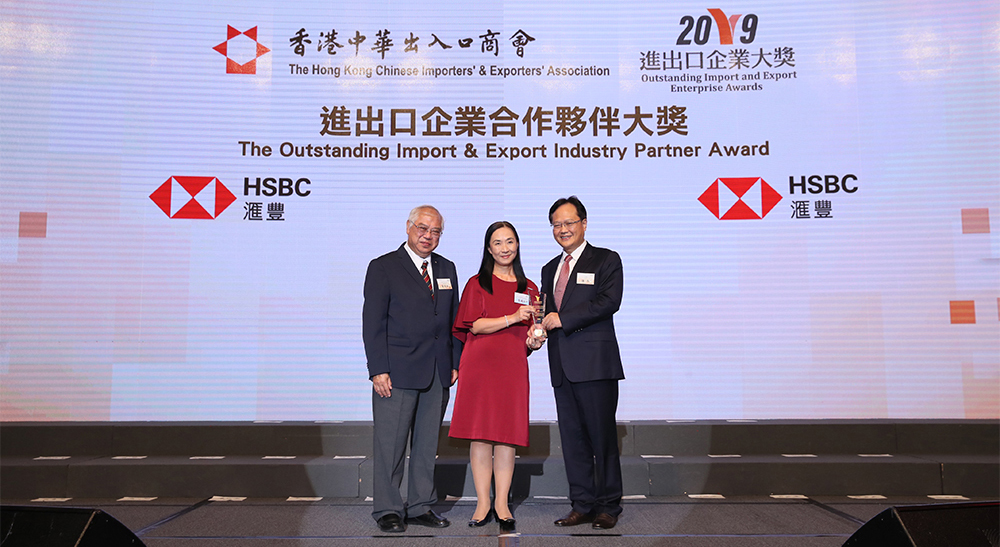 The Hongkong and Shanghai Banking Corporation Limited
For over 150 years, trade has been the foundation of HSBC. Being a leading provider of international trade and supply chain finance for businesses of all sizes, HSBC's network covers the majority of the global trade flows.
HSBC provides comprehensive trade services including trade and supply chain solutions, trade financing and receivables finance. In addition, HSBC also provides trade financing to various service providers. The service sector is one of the important pillars of Hong Kong economy, which includes accounting, e-commerce, information technology, business and professional services, and companies in the new economy. HSBC's global network and professional teams can provide a full suite of trade financing solutions to service sector, and help them to seize the growth opportunities in the Greater Bay Area.
HSBC is committed to drive innovation in digital solutions to meet customers' needs, and trade finance has become one of the priority areas. HSBC is the first bank in Hong Kong to introduce Trade Transaction Tracker, allowing customers to track the
real-time status of various trade transactions, including documentary credits, trade loans and guarantees across markets. This service lets customers manage their global trade transactions and supply chain activities with ease. In addition, HSBC has also been working with many banks in Hong Kong to bring blockchain trade finance platform from proof-of-concept to production to help digitalise trade documents. This groundbreaking development makes trade finance transactions simpler, faster, more transparent and more secure. This June, HSBC and an UAE company have completed a first-of-its-kind transaction that connected two independently-built blockchain platforms, proving their interoperability and showing how collaborative technologies can further accelerate international trade in the future.
HSBC has been named Best Global Trade Finance Bank for the second year running in Euromoney magazine's Trade Finance Survey. The same survey also found HSBC to be the Best Trade Finance Bank and the Best in Service for Trade Finance in Hong Kong. Going forward, HSBC will continue to invest in product and service enhancement to help customers navigate more trade opportunities.
Phone : (852) 2748 8288
Website : business.hsbc.com.hk/import-and-export