Regina Miracle International (Holdings) Limited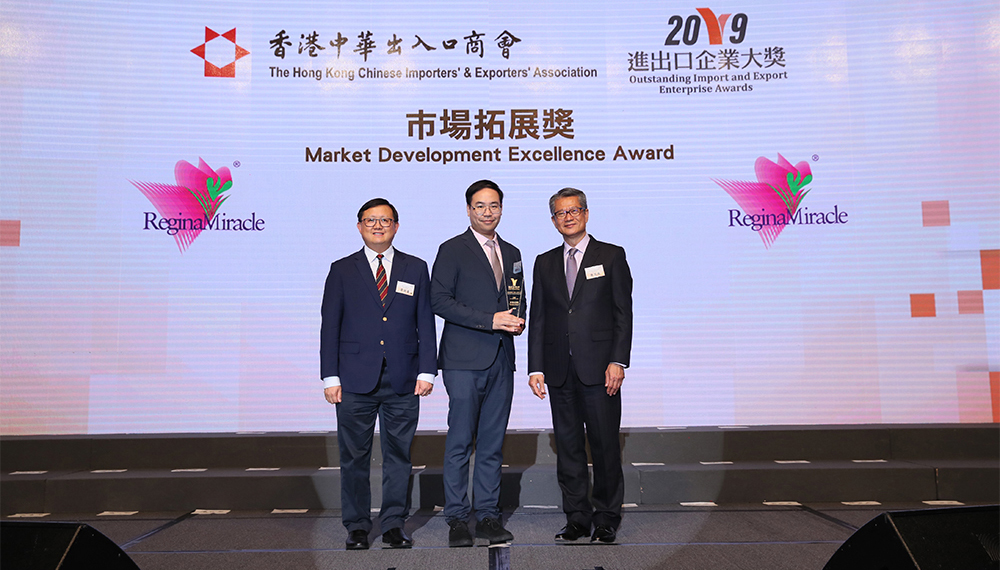 Regina Miracle International (Holdings) Limited
Muse – The Destination of Fashion Wardrobe.
Regina Miracle International (Holdings) Limited is a leading global intimate wear company that innovates, designs and manufactures a wide range of intimate wear and functional sports products for leading global brands.
Being a leading intimate wear company, Regina Miracle has developed itself into the industry's number one bra manufacturing company globally. Through an innovative design manufacturer ("IDM") business model, the Group enjoys a competitive advantage at the front-end of the industry value chain to offer leading global brand customers with high value-added and integrated IDM services, affirming the Group's position as a value creator and a driving force for developing new products and breakthrough technologies.
Headquartered in Hong Kong since 1998, the Group has a long-established presence in Shenzhen, which serves as its R&D hub as well as production base. Since 2016, the Group has also built a strong production footprint in Vietnam, with four production facilities already operating with a total workforce of over 30,000 employees as of June 2019. Two additional facilities are expected to commence operation this and next year. The multi-region layout of production facilities enables the Group to cater to different needs from its global brand customers, simultaneously, help expand its manufacturing capacities in order to support the rapid business growth.
Backed by its strong research and development capabilities, Regina Miracle has been able to constantly introduce creative and innovative technologies across multiple industries and product categories throughout the years. The Group's strengths in product research and development and production are critical to successfully building and maintaining its leading market position globally.

Email : ir@reginamiracle.com
Phone : (852) 2429 45521
Website : http://www.reginamiracleholdings.com/