MD International Container Services Limited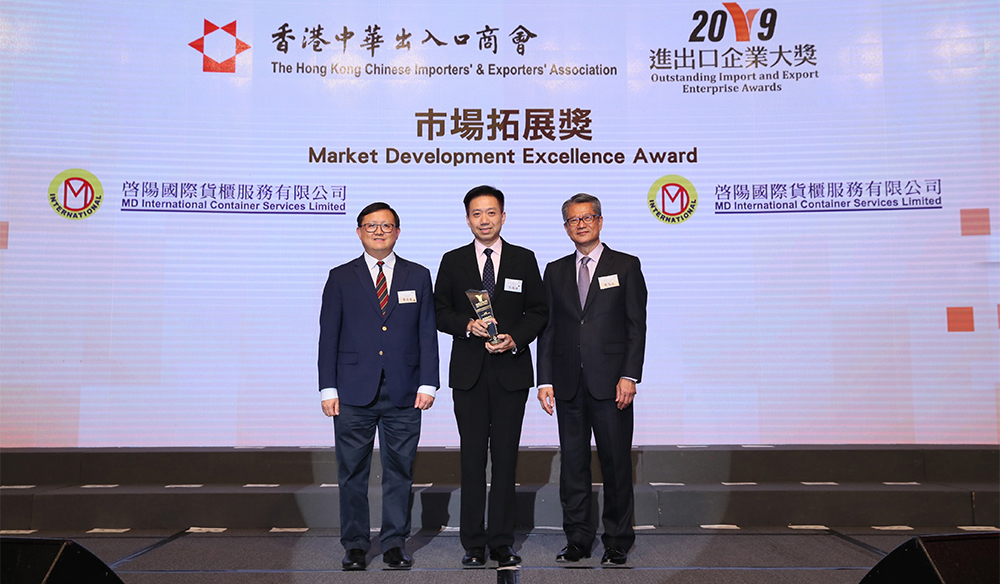 MD International Container Services Limited was established in 2008 and providing one-stop container depot services and container related logistics services.
MD International Container Services Limited has kept improving, surpassing our existing services, with our professional operating experiences, thoughtful services providing clients with a one-stop container logistics service.
We are honored to receive the"2019 Market Development Excellence Award"from the HKCIEA. We are earnestly grateful for the recognition from the association. MDI has been improving progressively throughout the year, strive to broaden the development in multiple areas, and have been fulfilling our corporate social responsibility, bringing the idea of"ENVIRONMENTAL PROTECTION"to fellow corporate. In 2018 we made sole effort to take part in Caring Company Scheme and awarded by HKCSS. In addition, promoting Healthy Living Improves Work Efficiency was one of the goals that we have set. These actions were being recognized by Hong Kong Productivity Council and attained the"Hong Kong Awards for Environmental Excellence – Certificate of Merit". All these awards represent the recognitions from professionals, these milestones exhibit the growth and commitment from the company internally, externally and environmentally.
MDI will adhere to our Vision of'WE ALWAYS STANDY YOU', and continue to make concerted efforts to realize our vision as to become the most trusted core regional container and logistics services provider.

Email : cs@md-depot.com
Phone : (852) 2535 6433
Website : http://www.md-terminal.com.hk