Million (Far East) Limited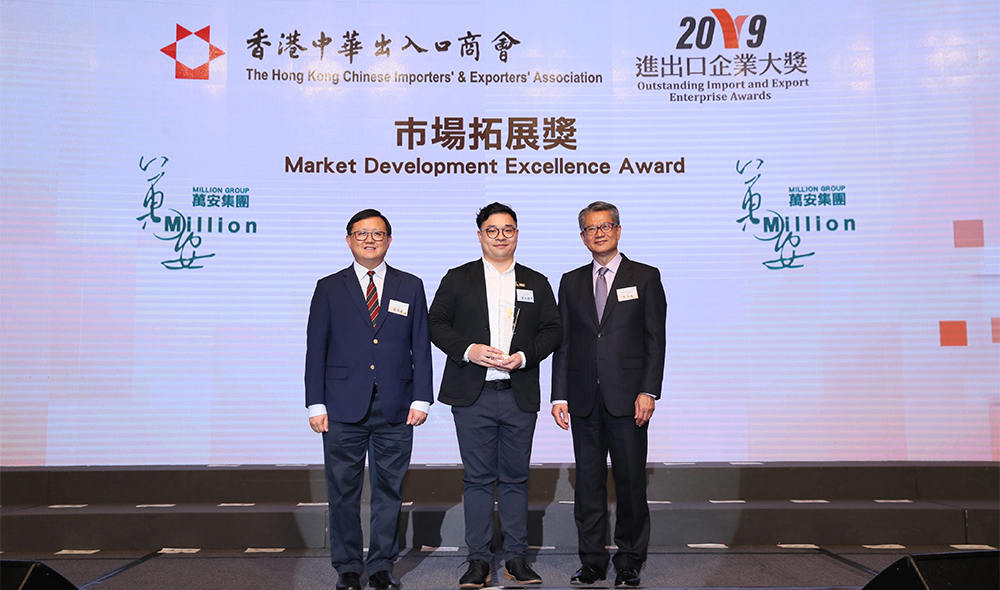 萬安(遠東)有限公司
Million (Far East) Limited
一「人」分擔一「半」,自然造就更「多」成「果」。
萬安深明此乃『夥伴』營商之道。
Your SUCCESS Is Our SUCCESS
We believe "Good Partnership is the key to success!"
Million Group deepest thanks to the Hong Kong Chinese Importers' & Exporters' Association for this OUTSTANDING IMPORT & EXPORT ENTERPRISE AWARDS 2019 – Market Development Excellence Award, This is a great pleasure, i assure you.
Million (Far East) Ltd. was founded in 2001, we began with local frozen trading business.  With our dedication, hard work and right strategy, our company becomes one of the key chilled and frozen food importers in Hong Kong & Southern China Region nowadays.
Our fast growing food service division and newly developed hotel & restaurant market contributed to the continuous growth of our market share in the industry. In the future, we will strike for providing wider variety of quality products and value added services to our honourable customers.
We understand that a GOOD PARTNERSHIP can drive business forward. Our team operates with three core value: Respect, Truth and Integrity. To deliver this, we understand well and answer well the needs of our valuable customers. We believe these are the key to GREAT SUCCESS!
Email : million@millionfareast.com
Phone : (852) 2889 2213
Website : http://www.millionfareast.com