Delegation to Dongguan
As the Hong Kong Chinese Imports' and Exports' Association (HKCIEA) started launching delegation trips under the "Great Bay Area" series, we travelled to Guangzhou, Shenzhen, Foshan, Zhuhai, Jiangmen, Macau and other cities. Recently, the Association organized a visit to Dongguan, and we were warmly received by the Secretary of Dongguan Municipal Committee Liang Weidong, the Mayor Xiao Yafei, the Head of United Front Work Department Chen Zhiwei and other leaders.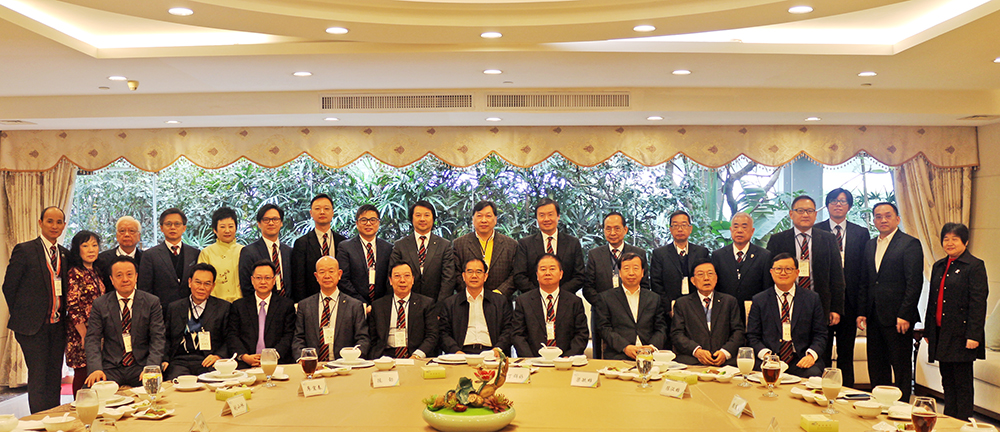 This delegation trip was led by the Association's President Lam Lung On and the Vice President and Secretary Chan King, more than 20 members participated in this trip, including Wong Ying Ho Kennedy, Ng Hon Leung, Leung Lun, Chong Shing Hum, Yiu Chi Shing, Chan Shiu Shan Andrew, Pang Chor Fu Tony, Wong Chi Ho Jimmy, Wan Hang Ping, Chu Kwok Kee, Leung Yuk Hung Paul, Liu Yi Chun, C.F. Ho, Chan Hon Hung, Yeung Ngai, Tang Siu Kun, Lee Fung Nin Kenneth, Li Kwok Ming, Mak Yee Chuen Vincent, as well as other Vice Presidents, Executive Directors and Directors.
The leaders of the city introduced to us the development of Dongguan in the past few years, especially the transformation and upgrading of enterprises, and the changes being brought by the high-tech industry. Members of the delegation were deeply inspired by the city's vibrant development. Within decades, Donguan has developed from a small agricultural town to a big manufacturing city, and now moving towards the era of high-technology. Entrepreneurs who have made investments in Dongguan since early stages of Reform and Opening Up and grow their businesses in the place, such as Leung Lun, C.F. Ho, Chan Hon Hung, Chu Kwok Kee, have been witnessing all the changes and they are deeply moved by what they experienced and saw in this trip. President Lam Lung On says, the Association has the closest ties with Dongguan in these decades, with the most number of Members from Dongguan and these Members making earliest investments across many industries. The Association hopes to strengthen communication between the two places, especially for future co-operation in developing the Greater Bay Area.