Computer And Technologies Holdings Limited
Established in 1991, Computer And Technologies Group (C&T or the Group) operates its business with a vision to build a better world with Information Technology. Listed on the main board of Hong Kong Stock Exchange (SEHK: 00046) since 1998, the Group has been providing IT products and services that are widely adopted across industries and sectors and trusted by enterprise customers ranging from prominent brands to local conglomerates and multinational corporations, from government organizations to non-profit organizations.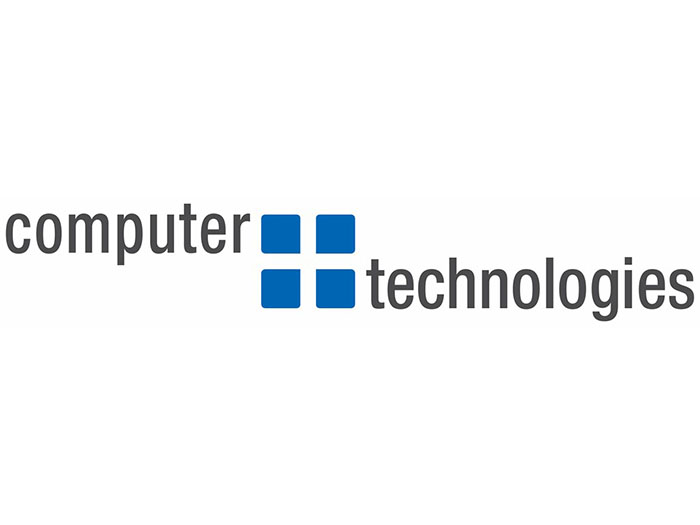 Our products:
HRMS: IPL HRMS and Platinum are the leading HR software suites that empower customers of all industries and sizes to manage and mobilize their modern workforce with best practices.
EIMS: VITOVA is a business-driven software suite that enhances workforce collaboration and productivity with integrated information capturing, processing and sharing.
ERMS: ChainStorePlus is a premium retail software suite that enables businesses to manage retail operations of multiple brands across countries with a global perspective.
EPMS: ProSmart is an integrated procurement suite that pioneered the digital way of tendering management with an automated and auditable management platform.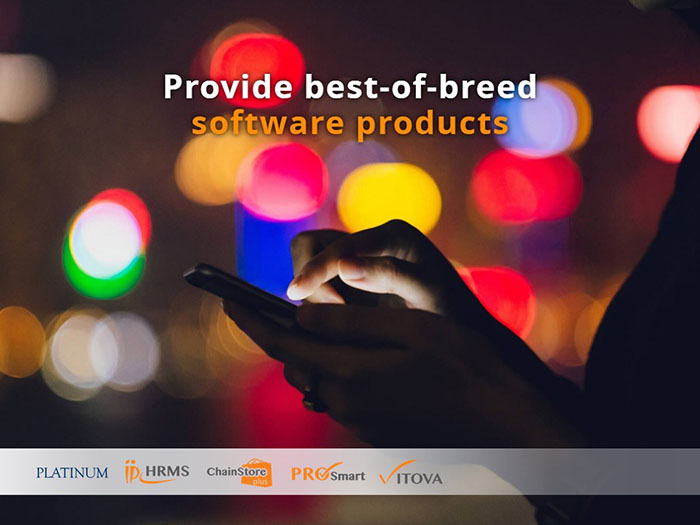 In addition to software products, the Group has a long-standing track record in delivering effective IT solutions and quality services, including IT solution design and implementation, IT security and privacy services, application development, e-services and business processing outsourcing services to improve clients' competitive advantages.
Solutions: Broad range of professional IT solution services for organizations to improve their operational efficiency and competitive advantage.
PMS Solutions: Automation of the complicated processes of the property management lifecycle for real estate companies and property service providers to improve their business operations
Security: Full range of security services from planning to assessment, audit, training, etc., widely trusted by government organizations who deliver secure public services.
E-services: Provision of import/export declaration and other Government Electronic Trading Services (GETS) for Hong Kong's trading community under government license.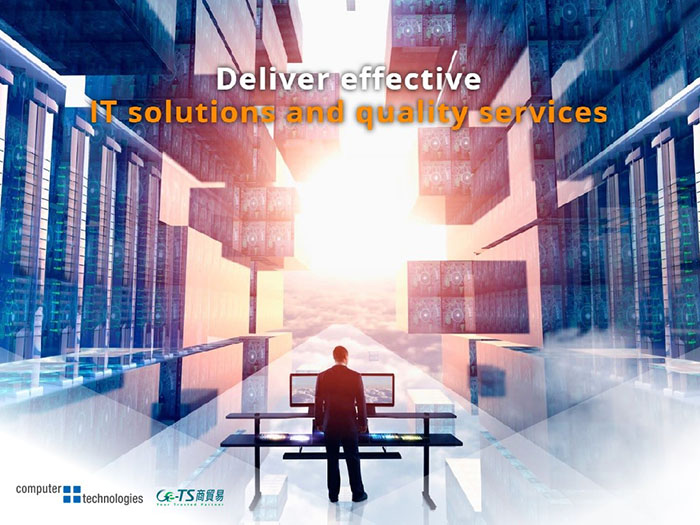 Computer And Technologies Holdings Limited
Address: Level 10, Cyberport 2, 100 Cyberport Road, Hong Kong
Tel: (852) 2503 8000
Fax: (852) 2503 8100
Email:info@ctil.com
Website:www.ctil.com