Delegation of Foreign Trade Department of the Ministry of Commerce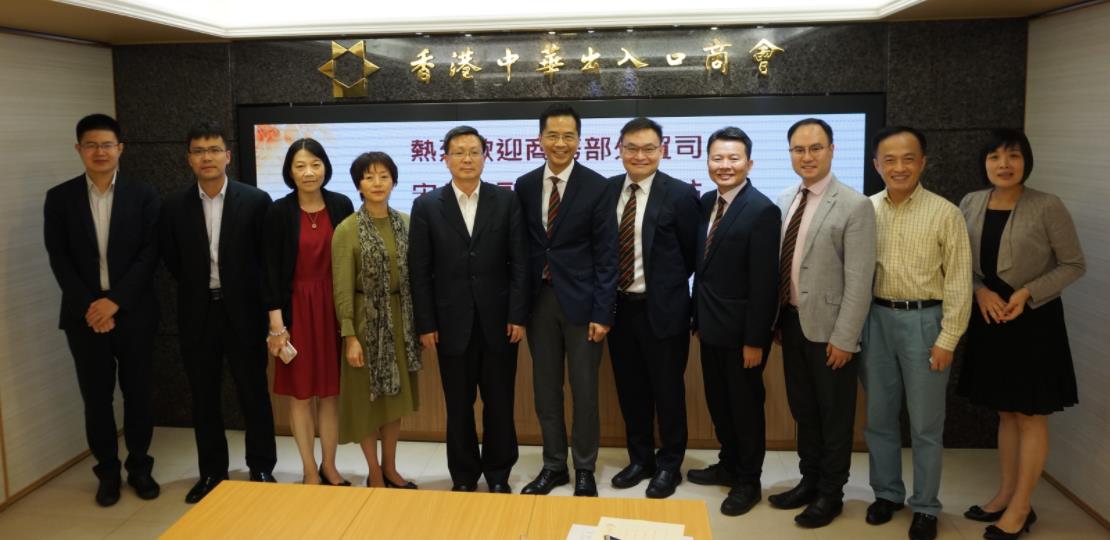 Deputy Director of of the foreign trade department of the ministry of commerce, Mr Song XianMao led a 5-person delegation to visit HKCIEA on 12 July 2019, exchanged views on trade situation of Hong Kong and Mainland.
Mr Song expected the visit will promote collaboration between two places by further understanding on entrepot, off-shore trading development.
Vice President, Mr Michael Hui explained the recent situation of Hong Kong Import and Export Industry and recent work done by HKCIEA, expecting the meeting will comprehend interactions between Hong Kong and Mainland.
List of delegates (For titles, please refer to Chinese version)
Song Xianmao
Cheng Wenhua
Gao He
Xu Ming
Liu Hongyu
HKCIEA Representatives:
Michael Hui, Vice President
Desmond Cheung, Director
Ricky Au Young, Director
Gary Ng, Director
David Han, Director
Valda Ding, Chief Officer
Casey Lau, Executive Officer