[Belt and Road] Overseas Economic and Trade Cooperation Zones 13/20 Central Europe Trade and Logistics Cooperation Zone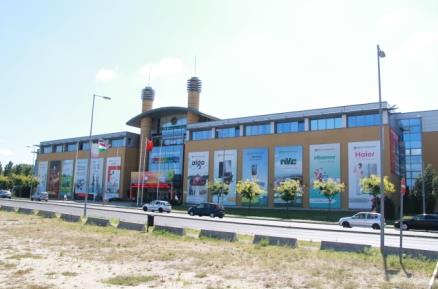 The Central European Trade and Logistics Cooperation Zone is the first of its kind to be built in Europe. It consists of the China Commodity Exhibition Center in Budapest, and two logistic parks; one in the Ghibli Port in Hungary and the other in the Bremen Port in Germany. Since its construction, it has acted as a "matchmaker" between Chinese and European businesses, and has helped Chinese enterprises to find business in Europe. The zone is an instrumental part in facilitating bilateral trade cooperation, as part of the Chinese government's Belt and Road initiative.
In June 2011, the then Premier Wen Jiabao and the Hungarian Prime Minister Orban Viktor signed a framework agreement for the Central European Trade and Logistics Cooperation Zone at the Hungarian Parliament Building. From then on, the construction of the zone began in full swing. In 2012, the People's Government of Shandong Province officially confirmed that Shandong Dihao International Investment Co Ltd had acquired China Mall in Budapest, Hungary, to build a China-Europe trade and logistics cooperation zone. On November 2 of the same year, it was announced that the Shandong company had established a wholly-owned subsidiary of the Central European Trade and Logistics Cooperation Zone Co Ltd with 100 percent shares and was fully responsible for the construction of it.
In 2013, China International Engineering Consulting Corporation completed the overall planning of the zone with a projection that it would cover a total area of 0.75 square kilometers with 479,500 square meters of building area, and would receive a total investment of 200 million euros. A total of 40 million euros would be invested in the first phase in the acquisitions of the China Commodity Trade and Exhibition Center in Budapest, the Ghibli Port Logistics Park in Hungary, and the Bremen Logistics Park in Germany. The medium- and long-term plan would be to invest 160 million euros to construct the zone over the three locations. In April 2015, the Ministry of Commerce and the Ministry of Finance confirmed the zone as a national-level overseas economic and trade cooperation zone.
The zone integrates such functions as product display, transportation, warehousing, distribution, delivering, information processing and distribution processing, forming a fast, convenient and unimpeded distribution network system covering major cities in Europe and China. Meanwhile, a business logistics park is also gradually taking shape.
A total of 134 enterprises, including those involved in commerce and logistics industries are now based in the Cooperation Zone. Around 650 staffs are employed from China and European countries. At present, the zone generates an annual import and export trade volume of around 245 million dollars.
Since the establishment of the zone China commodity trade fairs, trade talks and ordering fairs have been organized, Chinese products have been promoted to potential investors, , and a China Commodity Fair Exhibition Hall has been established Additionally, "one-stop" services have also been provided for enterprises, including import and export, customs clearance, commodity inspection, logistics, distribution, warehousing, and finance, to smooth over the trading process. The Central European Trade and Logistics Cooperation Zone undoubtedly serves as a significant platform for Chinese enterprises in seeking business opportunities and expanding trade volume in Europe.
Further Information: http://shandong.chinadaily.com.cn/2018-05/16/c_226951.htm