Karrie International Holdings Limited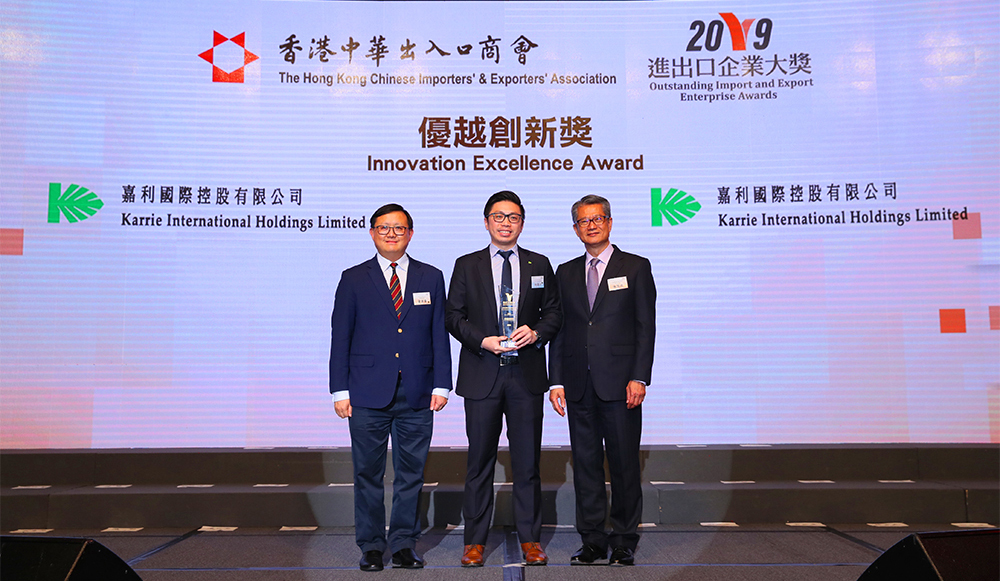 Karrie International Holdings Limited
At least one in every 10 commercial servers sold globally is made by Karrie Group.
Karrie Group's winning blueprint lies with its excellent product quality and services, robustly supported by a large technical team and performance level widely praised within the industry. The Group commands a significant share of the international server casing production market, reflecting its unrivalled stature in the global IT-related components and parts business.
Karrie Group captures market opportunities through continual, pro-active delivery of new product and service innovations, coupled with constant technology research and development, to facilitate the successful transitions of its business. Under its "One-stop Automated Production" initiative, the Group currently deploys 450 wholly-owned six-axis robots at its production lines. In addition, an automated production technology promotion and training centre established by the Group combines creative industry and sustainable manufacturing concepts with the mission of uplifting the STEM innovation and technology skills of its employees. The objective is to nurture more innovation and IT talents for the Group, while promoting technology education and robot application among youths to foster the industry's future talent pool.

Email : karrie@karrie.com
Phone : (852) 2411 0913
Website : http://www.karrie.com